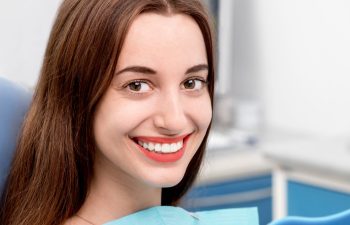 Root canal therapy (RCT) is a common dental procedure that is performed when the soft tissue inside of the tooth, known as the pulp, becomes infected due to tooth decay, damage, or trauma. At Green Meadow Dental, we perform root canals for infected teeth at our dental center in Newington, CT all the time! In fact, they often save teeth that would otherwise need to be extracted. Here's everything you need to know about root canals.
What Is a Root Canal?
A root canal is a treatment used to repair and save a tooth that is badly decayed or becomes infected. The aim of the procedure is to clean out the damaged area of the tooth and then fill and seal it. A root canal usually takes one or two visits to complete.
During a root canal procedure, the dentist will:
remove the damaged area of the tooth
clean out the inside of the tooth
fill and seal the inside of the tooth
place a crown on top of the tooth
Why Would I Need a Root Canal?
There are a few reasons why you might need a root canal, including:
tooth decay
a cracked or chipped tooth
damage from an injury
an infection in the tooth
If you have any pain in your teeth or gums, see your dentist as soon as possible so that they can assess whether you need a root canal. In some cases, you might need an x-ray to help diagnose whether you need this treatment.
Is a Root Canal Painful?
No! A root canal procedure is actually designed to relieve any pain that you might be experiencing in your teeth or gums. The procedure itself is no more painful than having a filling placed. You might experience some tenderness after the procedure, which can be managed with over-the-counter pain medication like ibuprofen or Tylenol
What Happens After a Root Canal?
After a root canal, it's important to take care of your teeth so it has a chance to heal and prevent any problems in the future. Be sure to brush twice a day and floss daily, and see your Newington dentist for regular check-ups. With proper care, your teeth will last a lifetime!
Root canals are nothing to be afraid of! If you have a diseased tooth that is causing you pain, root canal therapy may be the best solution to save your tooth and stop the pain. At Green Meadow Dental, we offer emergency dental appointments for patients experiencing tooth pain at our dental center in Newington, CT. Contact our office at (860) 891-6867 if you have tooth pain and schedule an appointment.