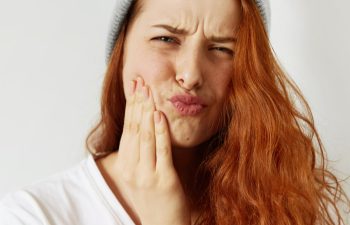 Everyone has experienced a toothache at some point in their life. That throbbing pain can be unbearable, making it difficult to focus on anything else until the pain subsides. While it's important to get professional help from your dentist in Newington, CT, there are several potential remedies that you can use for dental pain relief at home. Let's explore some of them!
Ice Pack or Cold Compress
One of the simplest ways to reduce the discomfort of dental pain is by using an ice pack or cold compress. Applying a cold compress directly to the area with the most intense pain can help reduce inflammation and provide temporary relief from discomfort. Make sure to wrap the ice pack in a towel first—you don't want your skin coming into contact with it as this could cause an injury. It's also important not to leave a cold pack on for too long – 10 minutes should do the trick!
Salt Water Rinse
Another quick and easy remedy for dental pain is rinsing your mouth out with salt water. The saltwater helps draw out fluids from swollen areas, reducing inflammation and providing pain relief. To make saltwater rinse, mix 1 teaspoon of table salt into 8 ounces of warm water, then rinse your mouth with it two or three times per day. This remedy will help keep bacteria away from your teeth and gums while providing temporary relief from dental pain.
Over-the-Counter Medication
If these home remedies aren't enough, you may want to consider taking an over-the-counter medication such as ibuprofen or acetaminophen to provide additional relief from dental pain. Remember – these medications are only meant for short-term use; if your toothache persists or gets worse over time, see your Green Meadow dentist right away!
Oral pain can make it impossible to concentrate, sleep or enjoy life. Whether it's a nagging toothache or throbbing jaw, it can be difficult to think about anything else when you have a painful oral condition. At Green Meadow Dental, we understand how aggravating tooth or jaw pain can be and offer same-day-dentistry to give you dental pain relief fast. Contact our office in Newington, CT today to schedule your appointment.
Posted on behalf of Green Meadow Dental
3579B Berlin Turnpike
Newington, CT 06111
Phone: (860) 865-0056
Email: info@greenmeadowdental.com
| | |
| --- | --- |
| MON: | 9:00am - 5:00pm |
| TUES: | 9:00am - 5:00pm |
| WED: | 9:00am - 5:00pm |
| THURS: | 9:00am - 5:00pm |
| FRI: | 9:00am - 5:00pm |
| SAT/SUN: | CLOSED |