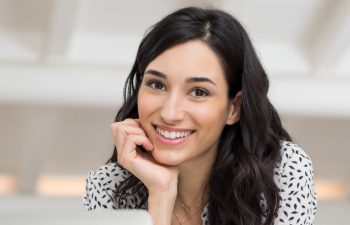 If you have a broken tooth or your tooth is weakened from a root canal, a dental crown may be the best solution to repair your tooth. At Green Meadow Dental, we offer beautiful tooth restorations to repair your damaged teeth.
What is a Dental Crown?
A dental crown is a porcelain or metal cap that fits over a damaged or decayed tooth. The goal of a dental crown is to provide a structure that will restore the appearance and function of the tooth. If you have a tooth that is severely decayed or damaged, your dentist may recommend getting a dental crown in order to protect the remaining healthy part of the tooth and prevent further damage. A dental crown can also be used to improve the appearance of misshaped or discolored teeth. Finally, if you've had a root canal treatment recently, your dentist may recommend getting a dental crown in order to protect the treated tooth from further decay.
The Procedure
Getting a dental crown usually requires two appointments with your dentist at Green Meadow Dental. During your first visit, your Newington dentist will prepare your tooth by filing it down so that the crown can fit snugly over it. Your dentist will then take an impression of your tooth and send it off to an outside lab where it will be custom-made for you. While waiting for your permanent crown to be made (which takes approximately 2 weeks), you will be fitted with a temporary one in order to protect your prepared tooth from any potential damage until the permanent one arrives. At your second appointment, your dentist will remove the temporary crown and replace it with the permanent one using special adhesive cement. Once in place, your dental crown will blend in with the rest of your teeth, giving you a beautiful natural looking smile.
How Long Do They Last?
Properly cared-for dental crowns can last anywhere from 5-15 years—or even longer! The key is practicing good oral hygiene habits such as brushing twice daily, flossing once daily, and rinsing with mouthwash each day in order to keep plaque buildup at bay (which can cause cavities). It's also important that you visit your Green Meadow dentist every 6 months for checkups and cleanings so any potential problems can be caught early on before they become more serious issues down the line.
If you're suffering from damaged or decayed teeth due to poor oral hygiene or injury/accident trauma, don't despair—dental crowns may just be the answer! Not only do they provide protection for the remaining healthy parts of teeth but they also restore their original shape and size as well as improve their appearance overall. Just make sure that you practice good oral hygiene habits every single day in order for them to last as long as possible! Contact our office in Newington, CT today to learn more about dental crowns.
Posted on behalf of Green Meadow Dental
3579B Berlin Turnpike
Newington, CT 06111
Phone: (860) 865-0056
Email: info@greenmeadowdental.com
| | |
| --- | --- |
| MON: | 9:00am - 5:00pm |
| TUES: | 9:00am - 5:00pm |
| WED: | 9:00am - 5:00pm |
| THURS: | 9:00am - 5:00pm |
| FRI: | 9:00am - 5:00pm |
| SAT/SUN: | CLOSED |